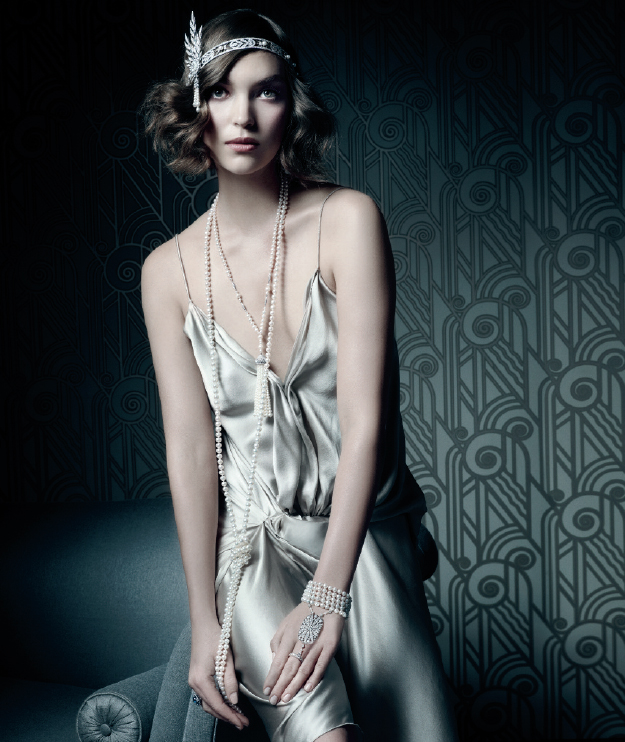 Every year, Tiffany presents a high jewelry collection showcased in the iconic Blue Book.
The theme Tiffany Jazz Age Glamour wrapped a global marketing campaign celebrating the artistry of the one-of-a-kind pieces, that included advertising, digital, social media, and a series of events hosted by Tiffany culminating in a celebrity studded gala ball. As part of the campaign, Tiffany presented Baz Luhrmann's film The Great Gatsby in cities around the world.
A collateral piece folded out to reveal Art Deco inspired fine and fashion jewelry accompanied by quotes from Jazz Age notables.
Windows celebrating The Great Gatsby in collaboration with set designer Catherine Martin depicted the spirit of the times.
Social media gave an insider look at the beautiful designs, windows, and events, as well as an exclusive preview of the jewels of The Great Gatsby.
Tiffany.com reflected the campaign and offered additional content about Tiffany's place in the Jazz Age and the fine and fashion collection designs.
The Blue Book Ball took place in Deco landmark Rockefeller Center and channeled the wild fun of Jay Gatsby.