This issue of This is Tiffany celebrates the joy and possibilities that Spring brings.
The new Paper Flowers collection was a contrast of naturalism and industrialism that took master craftspeople to perfect — in this story we follow the process.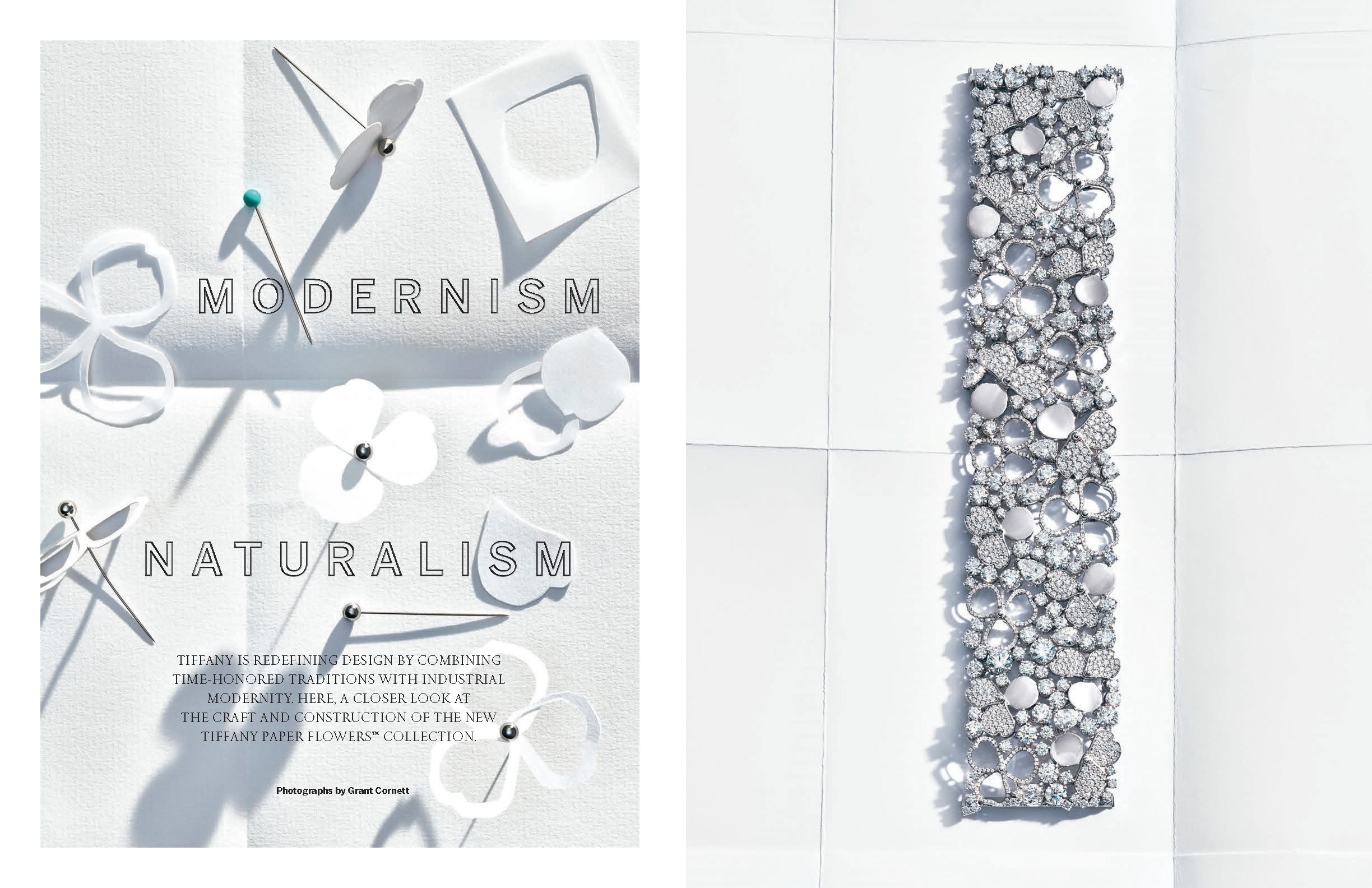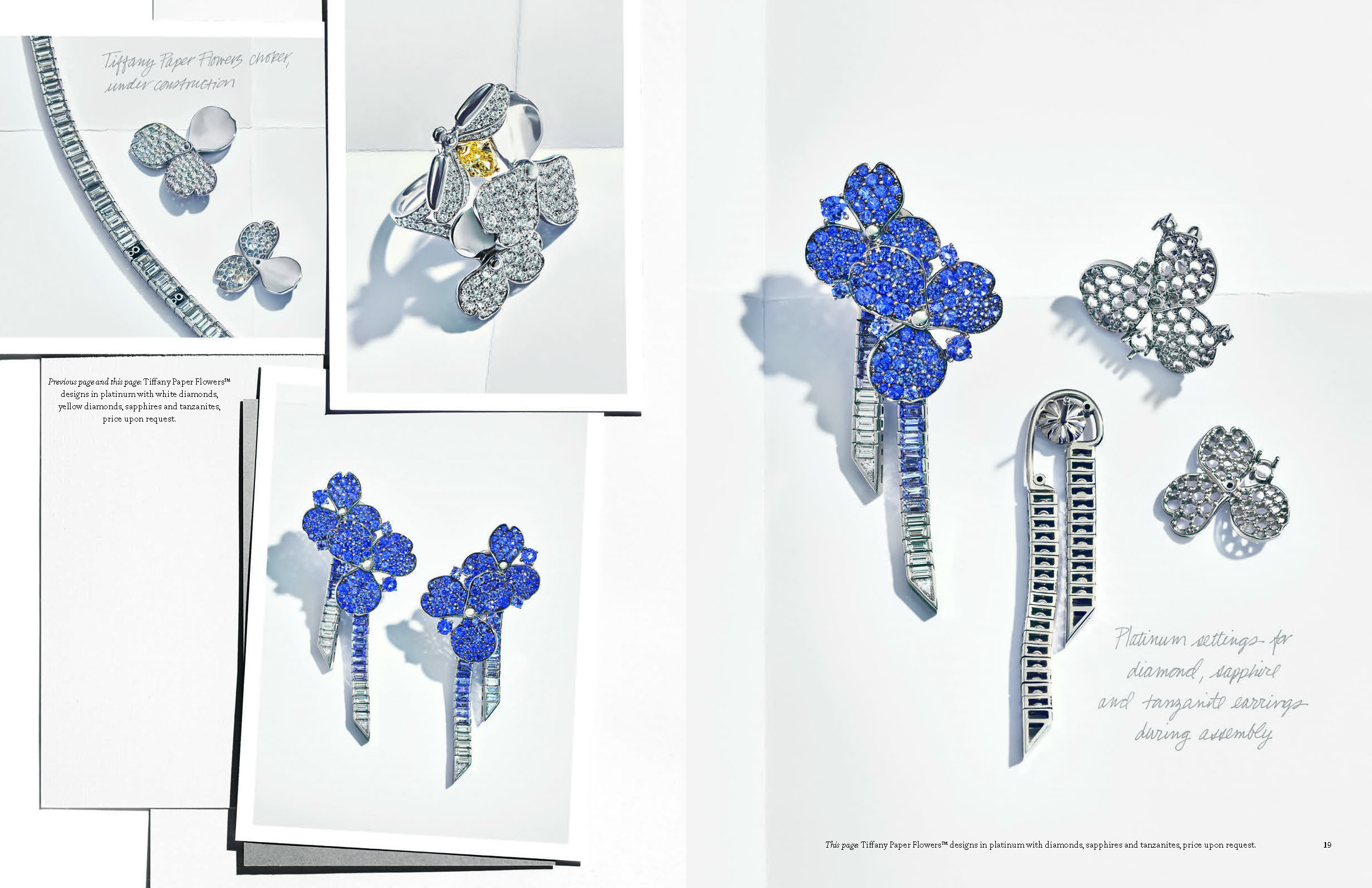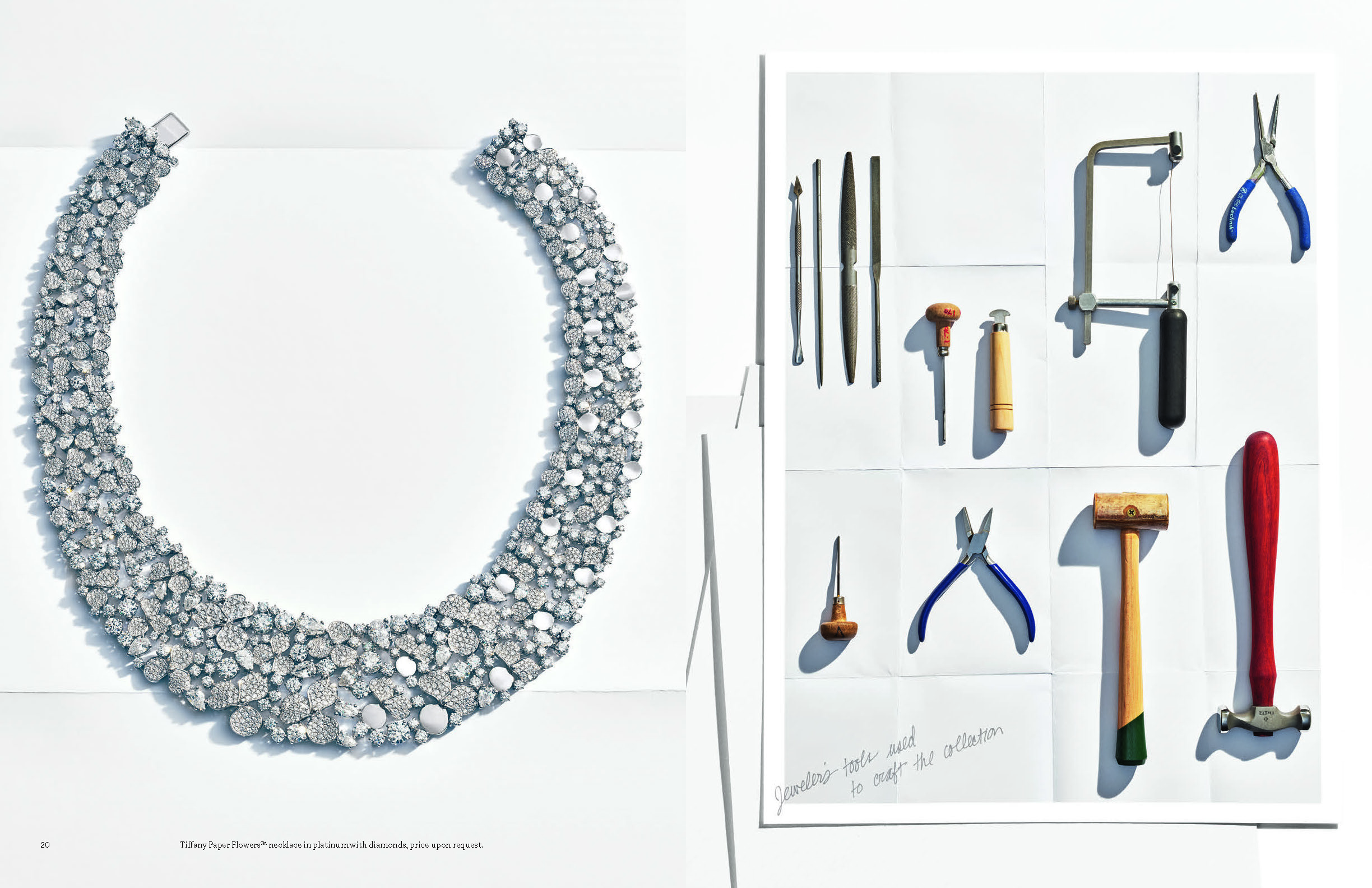 In this story, we showed the first designs from the Paper Flowers collection nestled in paper flower gardens that echoed the collection's concept.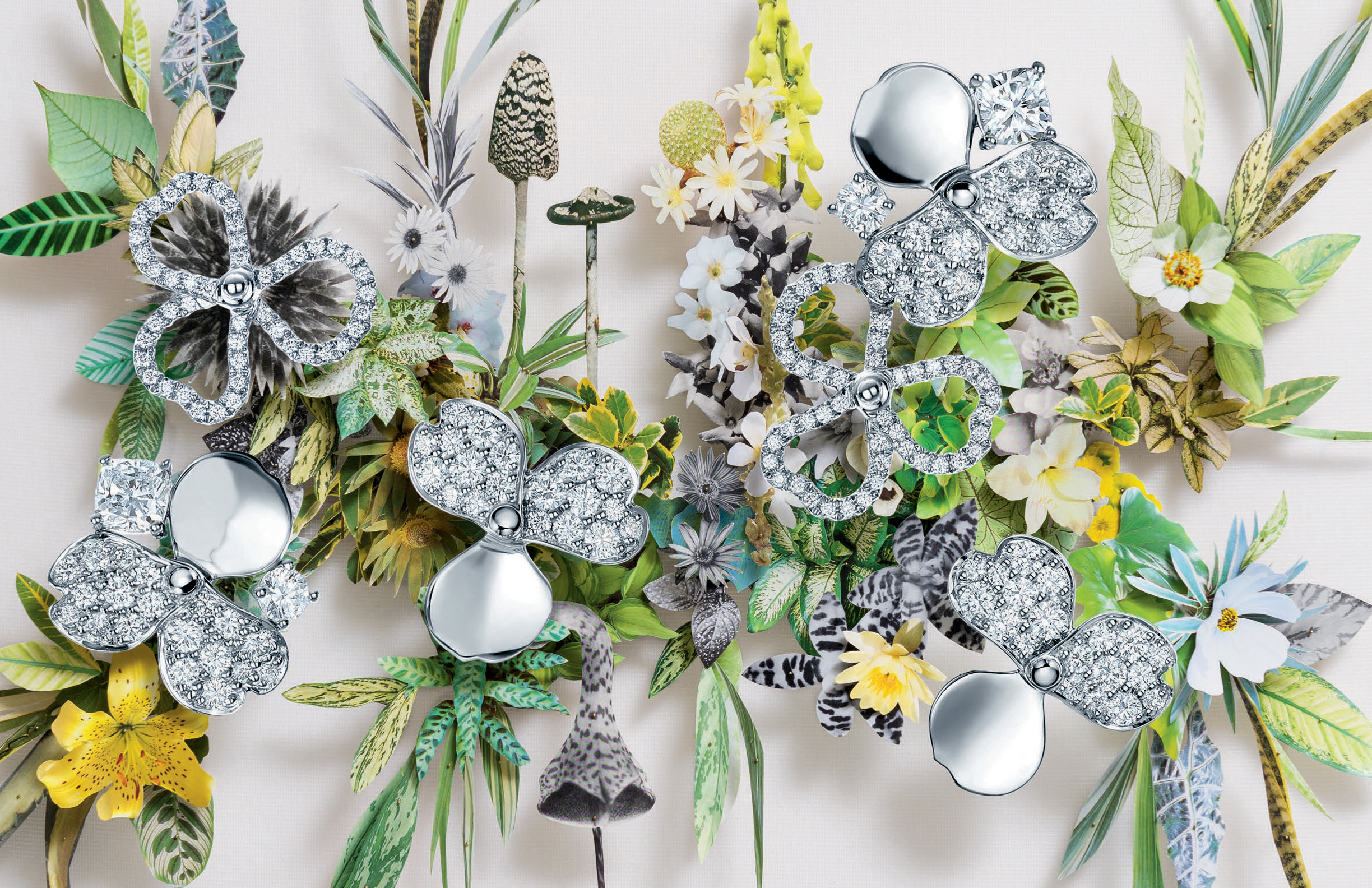 This book-in-book folded out to reveal musings on love from a range of writers that included David Sedaris, Maira Kaufman and Chimamanda Ngozi Adicie.
Look again — to show Tiffany's existing collections in a fresh way, we created shadows that tricked, as well as drew, the eye.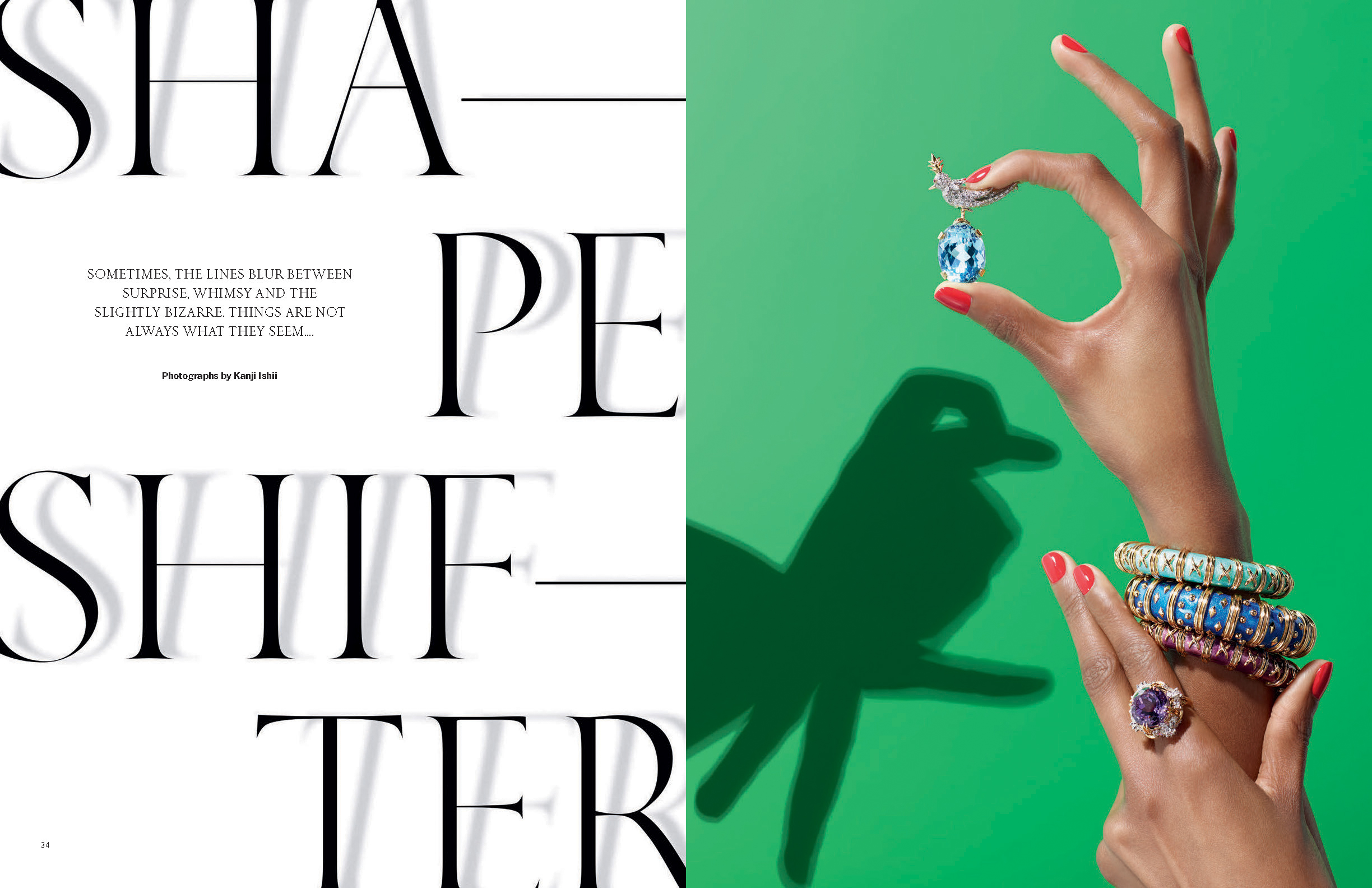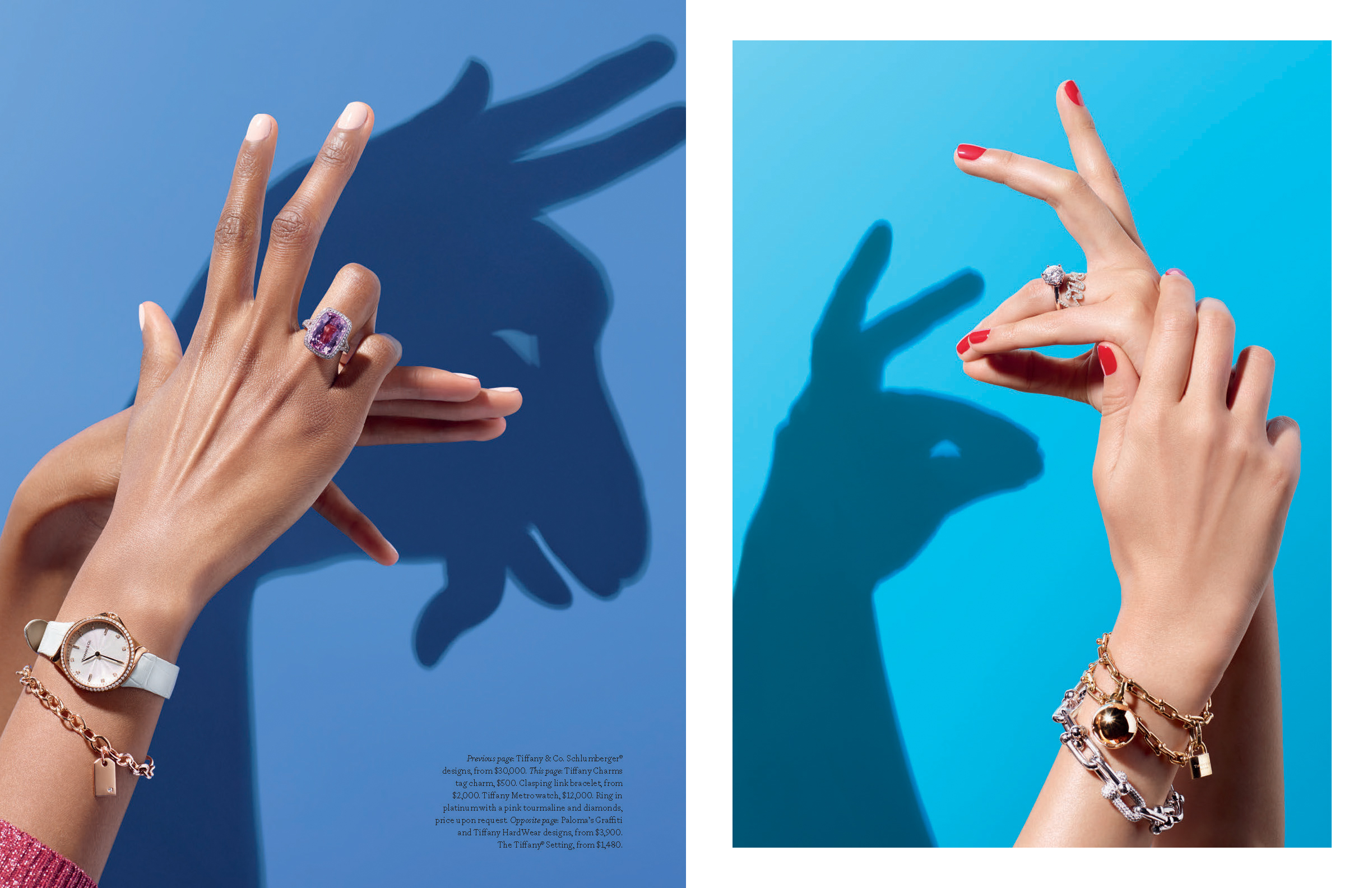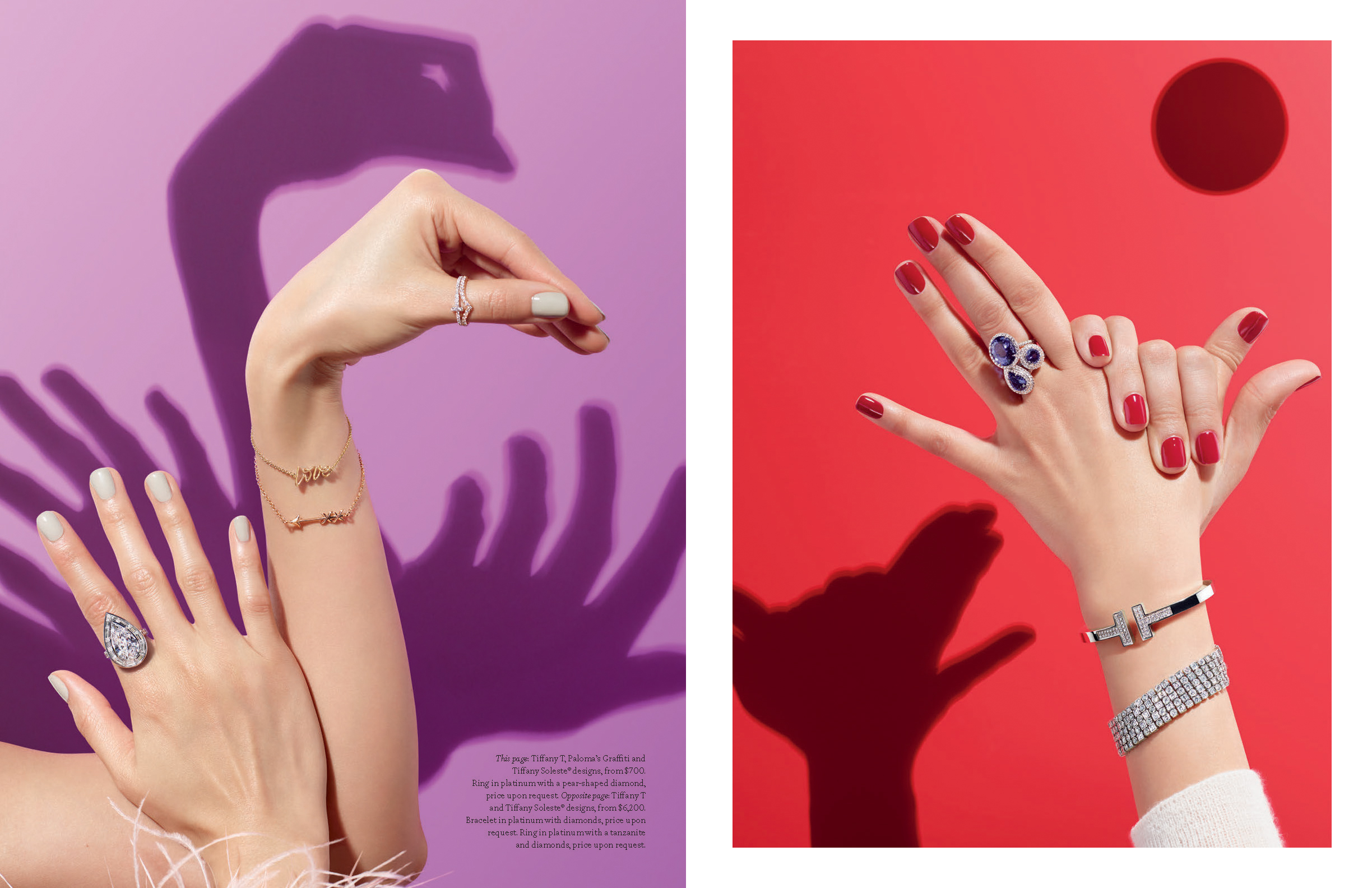 Tiffany partnered with florist Louis Miller to surprise and delight New Yorkers on their morning commutes with these flower flashes.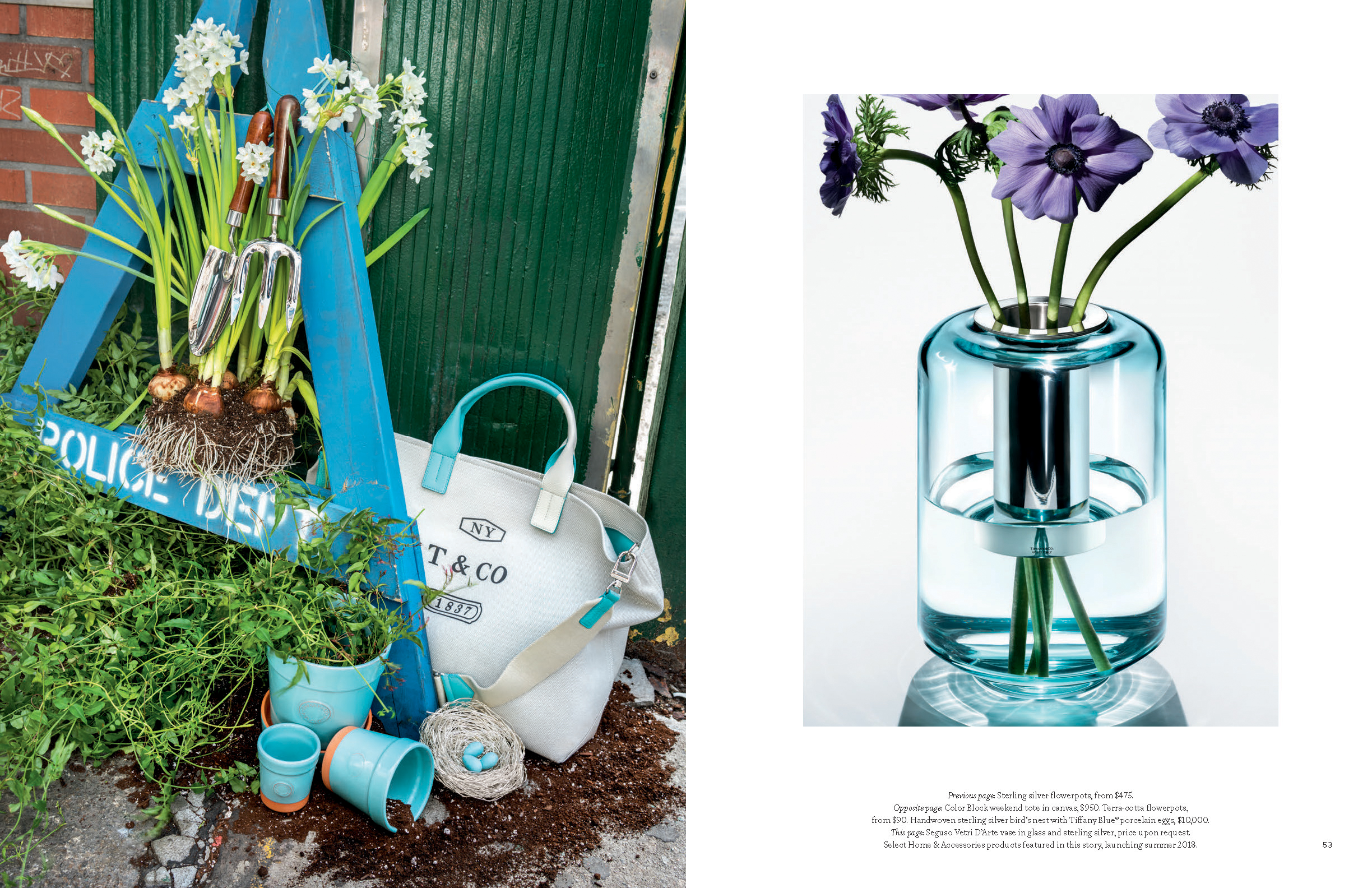 We gave 4 woman artists, including Marilyn Minter and Shantell Martin, the table-sized sterling greenhouse from our home collection and stood back.
The Home & Accessories collection came alive with color and wit.